Cossacks of the Napoleonic Wars
1805 - 1815
"If Napoleon had had Cossacks in his army
he'd have been Emperor of China long ago."
- Cossack officer to Caulaincourt in 1812
"Cossacks are the best light troops among all that exist.
If I had then in my army, I would go through all the world with them."
- Napoleon
"These organised bandits are wily. They do not like infantry fire very much
they detest artillery, but when they are three to one they become impudent."
- Schwarzenberg, Austrian commander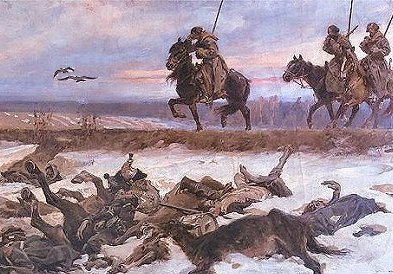 TABLE OF CONTENTS:
1. Introduction.